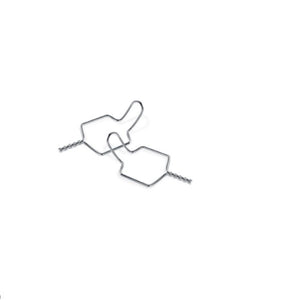 Preformed ligature wires ensure a quick, tight tie with just a twist!
Features:
• No loss of force, as with elastomeric ligations.
• Use for laceback and appliance to appliance attachment.
• Convenient for securing teeth to prevent unwanted rotation during TAD treatment
• Short pre-formed ligatures have pre-twisted ends for fast placement.